Our Senior Trip was to Washington, DC in May, 1964. The original photo (which was mailed to us weeks later) had fairly low image quality (probably 'OK' for 1964) and was printed with blue ink, so it was a fairly poor historical record. However, now (2020) there are on-line services which colorize old photos, and the ones on this page have gone through that process. The results are simplay amazing given the quality of the original photos. The colorization was done by MyHeritage.com.
The printing process and photo quality in 1964 was no where near what it is today (2019) so the picture is very grainy. A few people are easily recognizable, but the others not so much. Can you find yourself in the picture? (Click here or on the photo for a larger version.)
---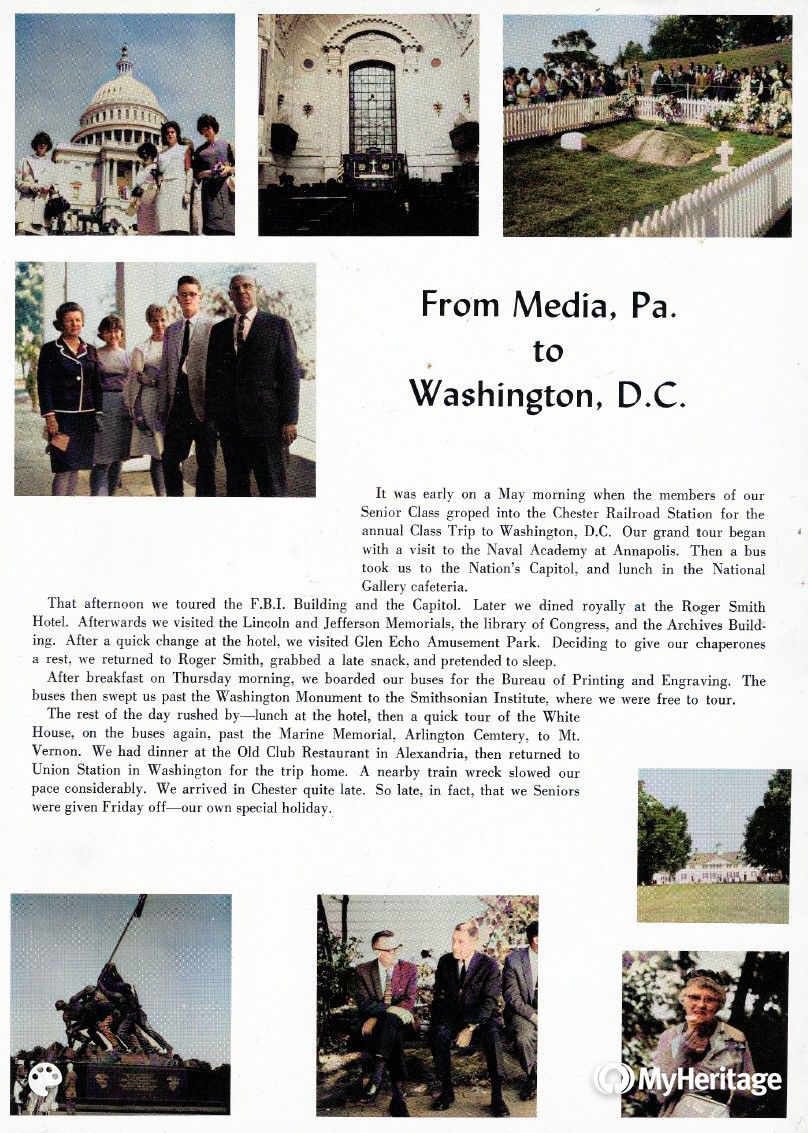 Union Station, Washington, DC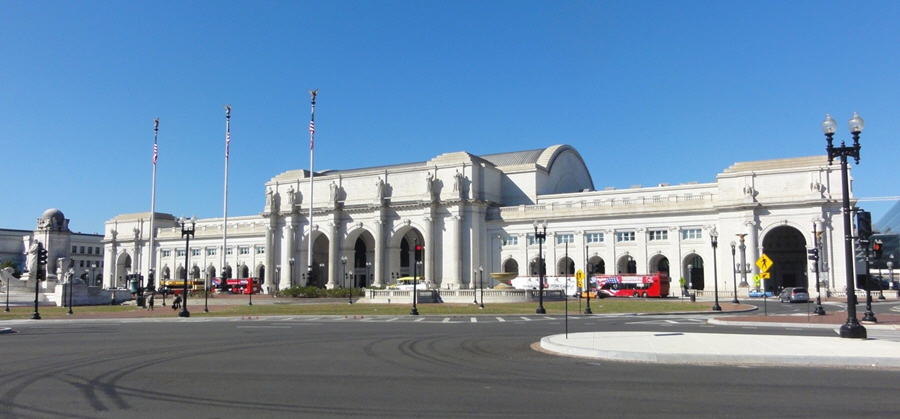 Here are three photos of hijinks on the train trip.